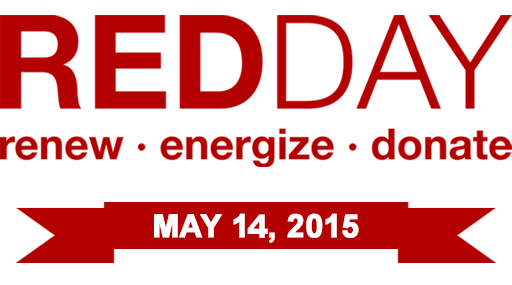 WHAT IS RED DAY?
Introduced in 2009, RED Day, which stands for Renew, Energize and Donate, is Keller Williams Realty's annual day of service. Each year on the second Thursday of May, associates spend the day away from their businesses serving worthy organizations and causes in their communities. RED Day is just another example of our commitment to each other and to the cities and towns where we live and work.
On May 14, 2015 The Dailey Group teamed up with Keller Williams Gateway to serve at the Harford Family House. A quick story about the Harford Family House:
Last fall, Yolanda and her two young daughters were just barely making ends meet. Yolanda was expecting her third child and close to her delivery date when her world fell apart. The family member she had been living with was evicted from her apartment, leaving Yolanda, her two daughters and her newborn son without a place to live and nowhere to turn. Fortunately, she was referred to Harford Family House. Even more fortunate, there was "room at the inn" for her and her family.
Since coming to Harford Family House, Yolanda has gotten a job at a local nursing home. She is working on getting her driver's license and her own car through Wheels for Work. This winter, the future is looking much brighter for Yolanda and her children. "Without Harford Family House, I don't know where I would be."
Our team lent a hand to the Harford Family House by doing landscaping in the front of the house, backfilling the side of the house and back of the house, planting rose bushes and seeds in the garden, and even filling the holes in the neighbor's yard.
Contact us today! We'd love to speak with you!
_________________________
Office: 800.214.1245
Email: homes@thedaileygroup.com
We're never too busy for your referrals!